Investigation into Devon health boss after 'nepotism' tribunal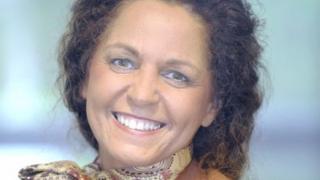 An investigation is to be held into a Devon NHS boss after she was criticised by an industrial tribunal.
The tribunal ruled the South Devon Healthcare NHS Foundation Trust hid inquiry findings after chief executive Paula Vasco-Knight was accused of nepotism.
The trust's board said its investigation would look at "complex issues".
Dr Vasco-Knight would be able to respond to concerns raised, it added.
Whistle-blowing
Two whistle-blowers - Clare Sardari, 56, a management development lead, and senior manager Penny Gates, 52 - complained Dr Vasco-Knight had not declared a personal interest when her daughter's boyfriend got a diversity post at the trust in 2012.
An employment tribunal in Exeter dismissed unfair dismissal allegations last week but found that the women suffered by making whistle-blowing allegations.
The tribunal ruled that the trust hid the findings of the subsequent inquiry and misled other parties by contending Dr Vasco-Knight was exonerated.
Tribunal panel judge Nick Roper said Dr Vasco-Knight's evidence was "inconsistent" while trust chairman Peter Hildrew's evidence was "simply incredible and plainly wrong".
Trust chairman Peter Hildrew resigned immediately.
At an extraordinary meeting of the trust's board, non-executive directors decided to launch a "formal process to investigate concerns raised regarding its chief executive".
Acting trust chairwoman Topsy Murray said: "We must ensure that we have transparency in situations such as these in future."
She added that whistle-blowing policy and processes would also be looked at.
"Our staff must feel able to speak up if they think something may be wrong," she said.
Non-executive board directors would meet with Dr Vasco-Knight "and ensure she has proper opportunity to respond to those concerns", she added.
Dr Vasco-Knight, who was appointed a CBE in the New Years Honours for services to the NHS, has not been available for comment.