'Unpopular' Torbay CCTV car to be scrapped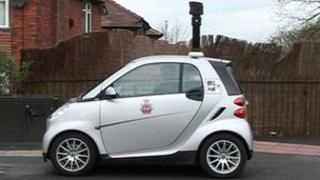 A Devon council is scrapping a CCTV parking enforcement car because it is losing money and is "unpopular".
Torbay Council introduced the car last year after several near misses involving pupils at schools in the resort.
The CCTV car, which costs £14,000 to run, issued 364 fines last year, generating £10,828, said the council.
Now Mayor Gordon Oliver has said it must go as the council faces spending cuts of £22m next financial year.
Councillor Robert Excell, executive member for transport, said the authority would be relying on traffic wardens instead.
"The mayor has indicated to me that is now time to get rid of the vehicle," he said.
"It is losing money and it also became very unpopular."
Malcolm Wright, head teacher of Hayes School in Torbay, said he wanted the CCTV retained.
"No amount of money is going to bring back a child if they are run over in the road," he said.
But Mr Excell said the camera was unpopular with many parents.
"People were thinking more about the camera than about what they were doing on the road," he said.
"We are looking at more friendly ways of enforcement."
Communities Secretary Eric Pickles said last year that he wanted to "rein in over-zealous and unfair rules", and that traffic wardens with cameras could do the job of camera cars instead.