Plymouth Peverell Park Church becomes 'community asset'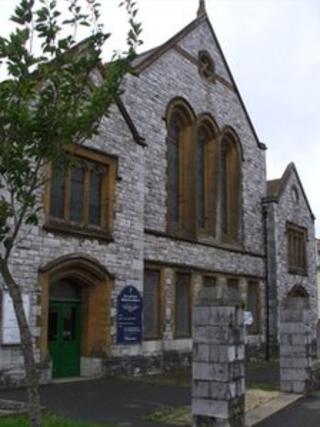 Campaigners hope to save a former Methodist church in Plymouth after getting it listed as an asset of community value.
In the summer it was announced Peverell Park would unite with Pennycross Methodist Church, which is located about half a mile away.
The Save Peverell Park Church group is hoping to co-ordinate a combined bid to buy the building.
The group's chairman, Ross Shadick, said other faiths could be part of it.
He said: "A lot of residents would be sad to see the church go.
"If we had a consortium of three of four churches to share the space we'd have the benefit of three or four congregations coming together. We would embrace the fact other faiths might want to use the building."
Under the Localism Act of 2012, The Community Right to Bid scheme gives local groups the opportunity to nominate assets they believe are of social and cultural value for protection.