Chinese restaurateur Martin Lai fined over illegal staff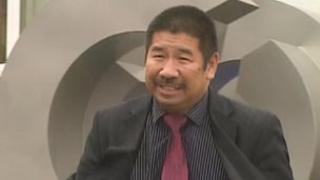 A leading figure in the south west's Chinese community has been ordered by a judge to pay nearly £50,000 after illegally employing staff.
Martin Lai, a former chairman of the Devon and Cornwall Chinese Association, was charged following raids by the UK Border Agency.
He was originally convicted by a jury at Exeter Crown Court in 2011, but sentencing had been delayed.
His barrister told the court the two staff had "slipped through the net".
Lai had a chain of Chinese restaurants and raids were carried out at the Imperial China in Exeter and Oriental City in Pinhoe, in 2006 and 7.
'Very serious slips'
Judge Philip Wassell accepted that Lai had been a reputable businessman for many years, but these were very serious offences.
He added the delay in sentencing was because it had taken time to work out how much Lai had benefitted, because of his "poor" accounting and record keeping.
"The onus is very high on employers to employ legitimate employees - you fell below the required standards on two occasions," the judge said.
"These are very serious slips. You transgressed [regulations] in a serious way."
The judge said the offences did not cross the custody threshold but ordered Lai to pay £10,000 for each worker and nearly £28,000 for the benefits he gained through employing staff illegally.
Lai has three months to pay his fines.