Change to Devon and Cornwall Police pursuit policy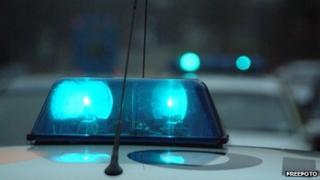 Only the most highly trained drivers in Devon and Cornwall Police can now pursue motorists, the force has confirmed.
Pursuits will be limited to Tactical Pursuit And Containment (TPAC) trained officers only.
The force said the decision was not related to a recent inquest where the coroner recommended its guidelines should be reviewed.
A statement said it was being done "to ensure public safety".
According to national guidelines from the Association of Chief Police Officers (ACPO), a police driver is considered to be "in pursuit" if the person they are attempting to stop knows that is their intention, but chooses to continue driving.
Higher-performance vehicles
Previously, all police officers trained to national driving standards could pursue a driver, but they would have to call for suitably trained back-up to bring a pursuit to a "safe conclusion".
Under the new rules for Devon and Cornwall, however, only TPAC trained officers will be able to instigate a pursuit, and the force said their numbers would be increased.
"This is a very high risk area of business for us and one we are determined will continue to be delivered by highly qualified and trained staff," a spokesman said.
Following a review of the force's management of pursuits, a decision had been made "to limit the pursuit tactic to those trained to the highest level".
"This is to reduce the risk associated with pursuits and to ensure we keep public safety as our highest priority."
The number of TPAC officers who take part in pursuits will be increased and they will use "higher performance vehicles", the force said.
Last year a "suicidal" driver being pursed by a police car in Torquay was killed in a collision that also killed a father, his son and an unborn baby.
At the inquest into their deaths earlier this month, Coroner Ian Arrow said the police officer involved had carried out his duty in an "exemplary fashion" and followed guidelines, but he recommended the guidelines should be reviewed.