Rerouted Devon coastal path opens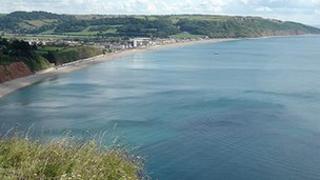 A rerouted section of the South West Coast Path at Seaton will officially open later.
The original path was damaged in a landslip during storms in July 2012.
The stretch, between Seaton and Beer, has been named The Clinton Way - after Clinton Devon Estates made land available for the path.
A stretch of Old Beer Road, which was also closed at the time of the landslip, has been permanently shut because of the risk of further slips.
Devon County Council Chairman Bernard Hughes said: "The South West Coast Path is an important asset for our county and I'm sure the local communities will be pleased that this section has been rerouted and reopened."
Councillor Stuart Hughes, council cabinet member for highway management, said: "The old route of the coast path was a victim of last year's floods and was an unfortunate disruption for people who use this popular route.
"This section of the South West Coast Path is enjoyed by locals and visitors for its stunning views of the Jurassic Coast and it's good news for the local economy that we have this new route."