Plymouth student talks of drink-drinking regret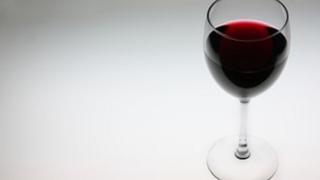 The consequences of Christmas drinking and driving is being highlighted by a convicted student in a new Devon and Cornwall police campaign.
The Plymouth University student was caught in November last year and lost his licence for 12 months.
The motorist, who is not being named in the campaign, chose to drive after a festive night out, to avoid a £25 parking fine.
The offence has had a "catastrophic" impact on his life, he said.
'Significant consequences'
When the driver was stopped by police, he was found to be three times the legal limit of 35mg per 100ml of breath.
"Drink-driving had a catastrophic impact on every part of my life - my university placement, my finances, my relationships and my independence," he said.
"I would say to anyone thinking about drinking and driving - not to do it. The consequences are far too great on your life as well as the effect it has on others."
During December, officers will be carrying out increased roadside checks in the evenings and early mornings.
Insp Richard Pryce said: "The story of this Plymouth student illustrates the serious consequences of drink driving.
"If you drink and drive you risk significant consequences."
Police and Crime Commissioner Tony Hogg said: "The effect of alcohol on all sections of society is very high on my list of priorities and I urge everyone to think before they risk ruining their lives by drink-driving."