Collapsed Oddicombe clifftop house demolished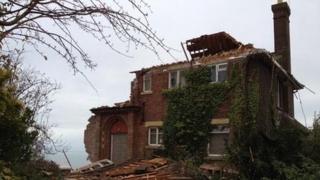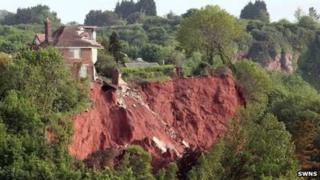 A clifftop house in Torquay which partly collapsed because of landslides is being demolished.
Parts of Ridgemont House fell onto Oddicombe Beach during landslips in October 2012 and in February.
Torbay Council said it gave the owner notice to demolish the property on safety grounds, but the order had not been complied with.
It has since appointed contractors to demolish the property. BBC News has been unable to contact the owner.
In September, the council said it had served a legal notice requiring them to demolish the property.
It said: "The owner has six weeks to undertake demolition works, including a 21-day appeal period."
The building was not demolished so the council appointed contractors.
The authority said: "We will be looking to re-claim the cost of the demolition from the owner of the property in due course."