Plymouth hosts European shark conference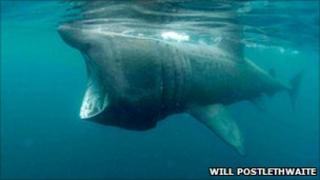 About 150 shark experts from around the world are meeting in Plymouth to discuss the latest developments in shark research and science.
The annual conference is only held in the UK once every 10 years, the Shark Trust said.
The experts will discuss how their science and research can be used to protect sharks around the world.
Conferences will be held over the weekend at Plymouth University.
In the past, the European Elasmobranch Association conference has been held in Milan, Berlin and Lisbon, the trust said.
The association was formed in 1996 to study, manage and conserve species including sharks, rays and skates.
The Shark Trust, which is based in Plymouth and is a charity, was established in 1997.