Council demands Sainsbury's depot site answers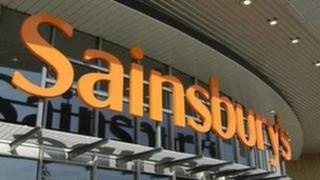 Senior managers from Sainsbury's will decide by March next year what they plan to do with a development site which could create hundreds of jobs.
They were called to Devon to explain their plans after revealing in July the firm was postponing a new 500,000 sq ft distribution depot near Exeter.
East Devon District Council wanted reassurances Sainsbury's would either sell the site or resume work on it.
The depot was to be built as part of the Exeter and East Devon Growth Point.
The Growth Point will incorporate science and business parks, a freight terminal, and the new town of Cranbrook.
The depot, near the Skypark development and Exeter Airport, would have supplied stores across south west England and created about 450 jobs.
A source at East Devon Council said the site was "too important for the area's economy to be left dormant" and the authority would be "very supportive" of plans to develop it.
At a meeting between the council and the retailer, the supermarket said it promised it would make a decision on what to do by the end of the first quarter of next year.
In a statement, David Mills, Sainsbury's head of property communications, said: "We have invested significant sums in preparatory works at Clyst Honiton and are now undertaking a review of the options about how best to use the space on the site.
"This includes the potential to bring forward development on the rear portion of the site. We intend to complete the review over the coming months and provide a progress update in early 2014."