Dando-obsessed mental health patient Jason Kerswell spared jail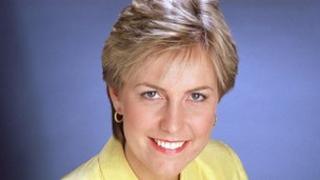 A mental health patient with a Jill Dando obsession has been given a suspended jail sentence after improved measures were made for his care.
Jason Kerswell, from Kingsteignton in Devon, terrified a woman and her father when he entered their home and ranted about the murdered TV presenter.
The 41-year-old admitted two breaches of an anti-social behaviour order (Asbo) in Teignmouth and Newton Abbot.
He was jailed for six months, suspended for 18 months, at Exeter Crown Court.
Kerswell was also ordered to receive drug rehabilitation as part of a 12-month supervision order.
His sentence was adjourned last month and he was remanded in custody because a judge was concerned that the care package available to him would not prevent fresh offences.
'Clean act up'
But Recorder Ignatius Hughes QC heard the care package Kerswell needs is in place and he would not pose any risk when released.
He told him: "Make sure you clean your act up. I am quite certain you can do it.
"You frightened the wits out of those people and there is a background to your offending which is particularly disturbing."
Kerswell has a fascination with Jill Dando, who was shot dead on her doorstep in London in 1999.
He also has a history of pestering strangers and broke an Asbo when he entered the home of Susan Law and her 86-year-old father, in Teignmouth.
Janice Eagles, prosecuting, said Kerswell walked in through a door which had been left slightly ajar during the hot weather in July.
"He made reference to Jill Dando, the television presenter who was murdered and spoke for some 15 minutes," Ms Eagles said.
He went on to break the order again three days later when he turned up bare-chested at a pub in Newton Abbot where he was banned and threatening staff who tried to evict him.
Nigel Wraith, defending, said Kerswell suffers from paranoid schizophrenia.