Exotic wildlife join HMS Echo crew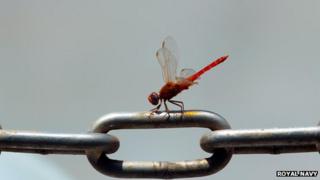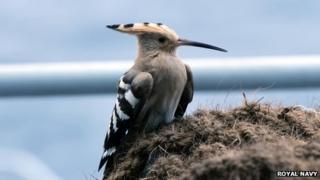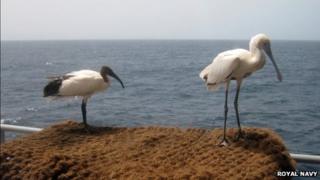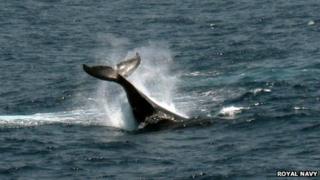 A Royal Naval survey ship became a travelling refuge for exotic wildlife while on patrol in the Indian Ocean.
An African sacred ibis, Eurasian spoonbill and hoopoe, along with a grasshopper and dragonfly boarded HMS Echo in the Indian Ocean.
Bottlenose dolphins and humpback whales were also among the spectacular wildlife that showed up.
The 3,500-tonne Plymouth-based ship has spent four weeks charting the waters around the Yemeni island of Socotra.
Able Seaman Kev Rail said: "I am most impressed by the Hoopoe. The bird's crest is like a tomahawk or a Sixties quiff."
His ship is on an 18-month mission, using sonar to improve admiralty charts used by mariners.
The crew will soon support the UK Response Force Task Force (RFTG) which is on Exercise Cougar 13 in the Gulf.
Four Royal Navy warships, navy air crews and 3 Commando Brigade Royal Marines supported by the Royal Fleet Auxiliary are on exercise with allied forces.