Greenpeace charges: Harriet Harman meets Kieron Bryan's family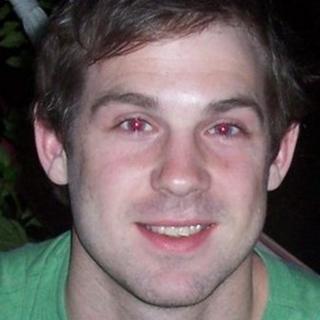 The family of a British man held in Russia on piracy charges has met with deputy Labour leader Harriet Harman to lobby for his safe release.
Kieron Bryan, 29, a freelance film-maker, is one of 30 people detained after Greenpeace's ship Arctic Sunrise was boarded by armed officials.
His parents and brother said Ms Harman promised to take up his case with Foreign Secretary William Hague.
Following the meeting they said they were "more hopeful" for his release.
Mr Bryan is one of three members of the crew with links to Devon currently being held in Russia.
He has been told he may be detained for two months pending a piracy investigation.
Greenpeace denies any wrongdoing and described the charge as "absurd and outrageous".
Mr Bryan's parents, Andy and Ann, who are from Shebbear, in Devon, and their other son, Russell, 32, from London met with Ms Harman on Tuesday.
Russell said: "I wrote to Harriet the first day I knew my brother had been detained.
"We discussed with Harriet the conditions Kieron's being held in. She really wanted to get a handle on what his situation at the moment is like."
'Mentally drained'
The Bryan family received a letter from Kieron over the weekend.
Russell said his brother had been spending 23 hours a day in his cell.
He said: "It's just him and one other man in there - a Russian - so my brother is learning the language to be able to communicate with him.
"He's described the food as being poor, it's very noisy, he's been moved around a lot.
"The Foreign Office has described him, from a meeting they have had with him, as being emotionally and mentally drained. As a family it's hard to hear that about your little brother or your son."
Ms Harman's office has confirmed the MP is looking to meet Foreign Secretary William Hague as early as Wednesday, as well as the Minister of State for Europe David Lidington later in the week.
Actor Jude Law, Blur singer Damon Albarn and fashion designer Vivienne Westwood have all joined a campaign to free those detained.