Plymouth City Council warning of illegal firework stores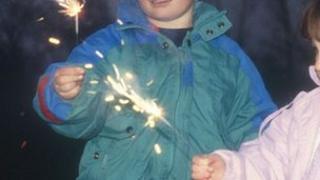 Concerns over the illegal sale of fireworks ahead of bonfire night has prompted a warning to retailers.
Plymouth City Council said it would be carrying out checks to ensure fireworks are registered and properly stored.
Any found in unregistered premises will be seized by trading standards officers.
A phone line has also been set up for people with information about fireworks being sold to children.
'Quick buck'
Councillor Peter Smith said storing fireworks in places such as self-storage units, lock ups, and garages was not illegal provided the location had been registered and the products were stored safely.
"However, some individuals want to operate under the radar and make a quick buck - they don't register the store which puts people's lives at risk," he said.
"We are also aware that people sell fireworks from the back of vans.
"This is illegal and dangerous, fireworks are explosives and we don't want people driving them around the city."