UK government's Greenpeace crew help "disappointing"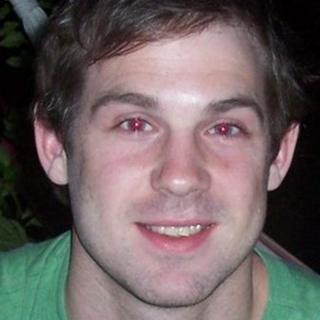 The father of a Greenpeace videographer held in Russia is "disappointed" the UK government has not done more to help six Britons held there.
Kieron Bryan, 29, has been in custody since 21 September when armed officials stormed the ship Arctic Sunrise.
He is among 30 of the crew who face up to two months in custody on suspicion of piracy after two campaigners scaled an offshore drilling platform
But the British government said it was providing assistance.
Mr Bryan, who is a freelance video producer, is one of three members of the crew with links to Devon currently being held in Russia.
Kieron's father Andy Bryan, from Shebbear in Devon, said: "We are quite shocked at the actions the Russians have taken against what is a peaceful organisation.
"We were hoping the situation would be higher profile, given there are six Brits in the group.
Mr Bryan said he was not aware of any statement or information being issued by the government, which he said he was "surprised and disappointed" about.
A Foreign and Commonwealth Office spokesman said: "We are providing consular assistance to all six British nationals arrested in connection to the protest by Greenpeace.
'Piracy' inquiry
"Consular officials have travelled to Murmansk, raised the issue with Russian authorities and are providing support to the British nationals and liaising with Greenpeace."
Alex Harris, 27, who was brought up in Devon, and engineer Iain Rogers, 37, from Exeter, are also being held.
Alex's father Cliff Harris, of Winkleigh in Devon, said he was prepared to fly out to Russia if it would help.
However, he added he would not be allowed to see his daughter if he did jet out to the country.
"She is putting on a brave face but must be going through a terrifying experience at the moment," he said.
Coastguards arrested the crew on suspicion of piracy after two people climbed an offshore drilling platform in the Arctic.
The activists, who hail from 18 countries in total, are being held in Murmansk in northern Russia.
Greenpeace said they were staging a legal, peaceful protest.
Mr Harris said "We never expected this sort of reaction from the Russian authorities."
Miss Harris, who now lives in Australia, has been working for Greenpeace for about two years as a digital communications worker.
Her father said: "She was just looking forward to seeing polar bears and never thought for one minute this sort of thing would happen."
Miss Harris sent an email to her parents from a Russian consular office on Thursday saying: "Hi all, still OK. Will get in touch when I can.
"Don't worry. I just need some fresh air."
Mr Harris said: "She has always been passionate about the environment.
"This was supposed to be a peaceful demonstration so this is a totally over-the-top way of handling it by the Russian authorities.
"When she heard the news she was going to detained for two months she broke down a little bit, Greenpeace has told us.
"She is not a terrorist. She is not a bad person at all.
"She has followed her heart and is doing what she wants to do and she has our support."
Russian President Vladimir Putin has said the activists are clearly "not pirates" but had broken international law.
The charge of piracy carries a prison term of up to 15 years in Russia.
Vladimir Markin, spokesman for Russia's Investigative Committee - its equivalent of the FBI - said there was a possibility that the remand orders would be lifted early as investigators clarified what roles those detained had played in the protest.
Under Russian law the prosecution can ask a judge to detain people pending further investigation.