Plymouth £74k webcasts 'will help council transparency'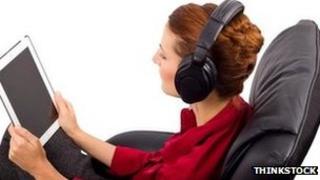 A £74,000 scheme to broadcast council meetings in Plymouth over the internet will ensure greater transparency of the working of the authority, ruling councillors say.
The city council has approved a scheme to continue webcasts over a four or five-year period after a year-long trial had 100,000 views.
Opposition Conservative councillors said webcasts were a waste of money.
The ruling Labour party said the work got "people interested in politics".
Council 'shackled'
During the trial, an average of 194 people watched council meetings live online.
That compared to an average of 20 people turning up in person to see proceedings, the council said.
But, councillor Ian Darcy, opposition shadow economic development spokesman, said the scheme went against work to deal with a £65m shortfall the council was facing.
"We have to squeeze budgets and work smarter and get more value for the taxpayer," he said.
"So I have difficulty in supporting something that we're going to be shackling the council to for the next four or five years. We will end up regretting this decision."
Labour deputy leader Pete Smith said that if the scheme ran for four years it would work out at "less than 1p a day".
He said: "We keep getting complaints that people don't know what we're doing.
"To get people interested in politics - being open and transparent - is what it's all about. That's exactly what we're doing."
The council added it hoped the cost could be shared with partners who would also webcast their meetings.