Damien Hirst's Verity statue to get viewing platform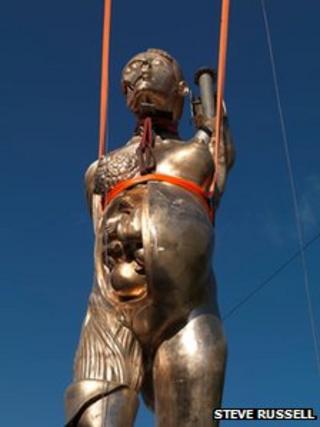 Plans for a new seating and information area next to a Damien Hirst sculpture in north Devon have been approved.
The works at Ilfracombe Pier, beside the statue Verity, would include a larger viewing area with four benches and an information panel about the sculpture, North Devon Council said.
The application was submitted by For Giving CIC, the organisation which has loaned Verity to the council.
For Giving CIC said the plans would enhance the setting of the sculpture.
The giant bronze statue of a pregnant woman, which has been loaned to Ilfracombe for 20 years, initially split opinion in the town.
Councillors said earlier this year it had been having a "tremendous effect" and had brought more visitors to the area.