West Devon and South Hams councils could cut 100 staff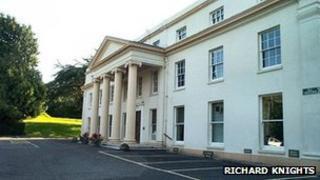 About 100 office staff at West Devon Borough and South Hams District Councils could lose their jobs to save money.
The two authorities are planning to jointly shed 24% of desk staff, it emerged in a report to the resources committee.
The councils, which face a £4.7m hole in their budget, said the staff cuts could save them £3.5m each year.
The councils share some services and also plan to relocate staff.
Both Conservative-controlled councils are facing cuts in spending of 25-30% by 2018, says the officers' report.
It says that despite existing savings, it needs to "radical and fundamentally change" the way it operates.
The report claims the cuts could be made "without undermining the provision of key elements of existing services".
It aims to achieve this partly through technology and more efficient management.
Richard Sheard, the chief executive of both councils, said: "What we're looking to is to create a much more agile workforce that doesn't need as much office space.
"There will be fewer staff, we're expecting the reduction could be as much as a quarter of office base staff, that's just below 100.
"The savings will be about £3.5m a year. We have to invest up front to make sure the technology is the right quality."
The report says the staff cuts could start in November and be completed by April 2016.