Exeter City Council cleaners find £60,000 cash and gold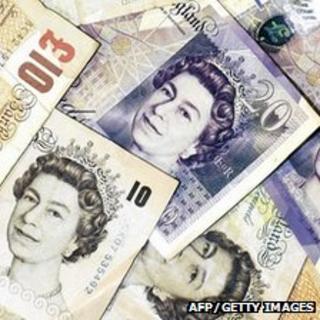 Two council workers who discovered gold jewellery and more than £60,000 in cash while clearing a dead woman's house have been praised for handing it in.
Steve Yeo and Chris Lawrence, who work for Exeter City Council, found the jewellery and envelopes full of cash at the property in the Alphington area.
The council said it was attempting to trace the deceased's next-of-kin.
Cleansing and fleet manager Simon Hill said: "It's a particular pleasure they chose the honest approach."
He added: "This was a really large sum of money which could very easily have gone undetected, but Steve and Chris found it and did the right thing.
"Of course we expect high standards of honesty from council employees, but it's a great pleasure to know they behaved with such integrity."