Upgrade for Braunton's breached flood defences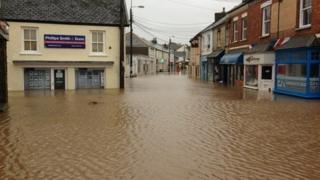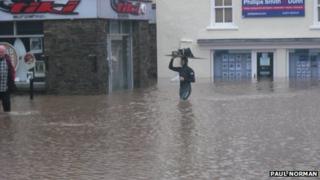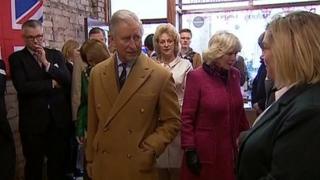 Flood defences which were "overwhelmed" resulting in the flooding of more than 60 properties are to have an additional £100,000 "upgrade", the Environment Agency has said.
Braunton in north Devon was flooded in December, six months after defences costing £1.2m were completed.
Without the defences, up to 200 properties could have been flooded, the agency said.
The work, which starts later this month, includes raising embankments.
An agency spokesman said: "The flood in December was the largest flood flow through Braunton since at least 1894 and was much larger than the scheme was designed for."
Jim Faux, from the agency, said the project "wasn't enough to contain the exceptionally high flows in the River Caen in 2012".
The defences were built to protect the village from a one-in-100-year event, the agency said.
Improvements to the scheme include raising about 330ft (100m) of embankment in the Memorial Gardens and various sections of the riverside walls to "offer a greater protection", the agency said.
Work will start on 16 September and is expected to be completed by the end of October.