Plymouth council cabinet backs wi-fi plan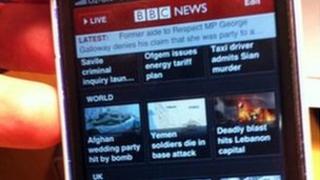 Plans for free wi-fi in Plymouth city centre have been approved by councillors.
Plymouth City Council's Cabinet gave the go-ahead to get bids from private firms for a contract, which aims to launch the service by next spring.
Details of how, where and for how long people will be able to use the network will be finalised in the coming months.
Leeds, Bradford, Brighton, and a number of London boroughs have already awarded similar wi-fi contracts.
Council leader Tudor Evans said: "It will be a great communication tool for everyone. It has enormous potential to give people instant access to the information they want, whether they are a visitor or a local."
The scheme is backed by Plymouth Chamber of Commerce.
Once logged on, people will be taken automatically to a page with links to key useful sites for visitors, citizens and businesses.