Dartmoor wind turbine refused due to 'visual impact'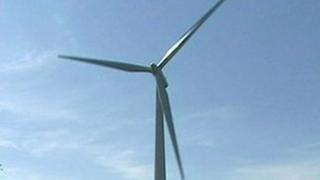 A 67m (219ft) wind turbine cannot be built on the edge of Dartmoor National Park due to the "significant visual impact" it would have on the area.
West Devon Borough Council turned down the planning application for South Tawton, stating the benefits did not outweigh the "harm to the heritage".
Objectors included the National Park Authority, English Heritage and the Open Spaces Society.
Murex Energy Ltd applied to build the turbine close to Spitlar House Farm.
Kate Ashbrook, general secretary of the Open Spaces Society said: "We objected because of the damaging effect the monstrous structure and its associated paraphernalia would have on this sensitive landscape."
The turbine would have had an estimated output of 500kw and the planning application included a 40m (131ft) hub height and 67m (219ft) tip height, a new access track and associated infrastructure.