MS care changes reduce missed appointments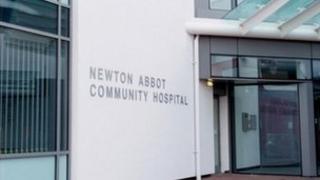 A scheme to give people with Multiple Sclerosis (MS) better access to services has resulted in fewer missed appointments, the South Devon Healthcare NHS Foundation Trust said.
Patients were seen in the community by professionals most relevant to their care during one appointment.
The three-month pilot at Newton Abbot Community Hospital ran twice a month and 34 patients were seen.
The specialist clinics will now continue.
Before the community clinic opened in January, patients had to travel to Torbay Hospital.
The Trust said that during the three months the pilot scheme ran, Torbay Hospital saw the number of missed appointments fall by just over 40% from the previous three-month period.
Mobility issues
Suzanne Raphael, from Newton Abbot, was diagnosed with MS in 2000.
She said: "My appointment wasn't a routine check-up so being able to go to a clinic closer to home when I didn't feel my best and see everyone I needed in one place was excellent."
The scheme provided patients with access to a consultant neurologist, a specialist MS nurse and neuro-physiotherapist.
Dr Jason Ramtahal, consultant neurologist at South Devon Healthcare NHS Foundation Trust, said: "The MS service has been available locally at Torbay Hospital since November 2012, but it very quickly became clear to us that a number of our MS patients still struggled to attend the clinic due to their mobility, meaning they often missed appointments.
"The one-stop shop clinics in the community enabled us to bring care closer to home, improve care and access for patients, reduce patient travel costs and reduce the number of missed appointments."