Torbay Council chairman objects to drug spend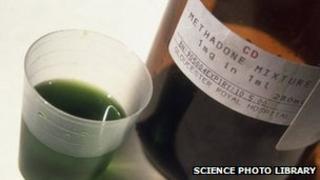 Millions of pounds is being spent every year on drug treatment programmes that do not work, the chairman of Torbay Council has claimed.
Julien Parrott said more emphasis on abstinence was needed, with money spent on small rehab units providing support for people to give up drugs completely.
Mr Parrott's claims have been rejected by the national charity DrugScope.
Harry Shapiro, from the organisation, said using heroin replacements like methadone does work.
Mr Parrott said: "This whole idea of managing addiction and providing methadone rarely gets people off drugs.
"I think peer-to-peer work and abstinence is probably the way forward."
Mr Shapiro said: "[It is] absolutely not a waste of money. There is plenty of clinical evidence that this works for many people."
In a statement, Torbay Council said: "We are committed to ensuring that people with drug problems receive the support and help that best meets their needs, and we commission a range of high quality, nationally recognised treatment options, in line with best practice.
"We know that drug treatment works and is the most cost-effective way of helping people recover and re-integrate back into the community."