Plymouth charities could lose out to firms on rates support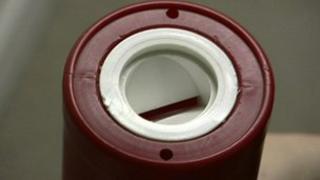 Rates support for charities in Plymouth could be switched to firms which can create jobs in the city.
The city council is debating cutting a 20% business rates discount it gives to nine charities, giving the £250,000 saving to private companies.
Companies that can prove they provide "significant economic benefit" to the city would qualify for temporary cuts to business rates, a report says.
For example, a firm could get £50,000 of support over six months.
'Hard decisions'
Robert Parsons from St Luke's Hospice charity in Plymouth said: "The discretionary rates discount can mean quite a lot to some charities, especially the smaller ones.
"But we also have to bear in mind that as a city we have to stimulate commerce and trade."
David Shephard, regional chairman of the Federation of Small Businesses said: "Hard decisions have to be made.
"Removing money from charities is always an emotive subject.
"But they are going to be paying slightly more and that money will be used to create more employment and wealth."