Devon and Cornwall custody deaths are 'shaming'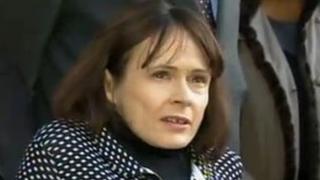 The number of police custody deaths in Cornwall and Devon highlighted in a recent report are "shaming", a civil liberties lawyer has said.
The Independent Police Complaints Commission (IPCC) stated last week that three deaths in 2012/13 were more than any other force in England and Wales.
The custody fatalities were among 10 deaths involving police contact.
Lawyer Jocelyn Cockburn described the figures as a "wake-up call". The force said any such death was "of concern".
'Mental health concerns'
The total figure of 10 deaths included traffic accidents, shootings and suicides.
Ms Cockburn, of north-west London-based solicitors Hodge Jones & Allen, also represents Neville Lawrence, the father of murdered black teenager Stephen Lawrence.
"These latest figures from the IPCC are shaming for Devon and Cornwall Police and should amount to a wake-up call for the chief constable," she said.
"As the report reveals, almost half of those who died during or following police contact in the UK suffered from mental health concerns.
"We have to recognise that these individuals are vulnerable, and safeguards must be put in place for their protection.
"Where a person is mentally unwell or under the influence of alcohol or drugs, they may be difficult to deal with.
"But it is for the police to ensure that their officers have the correct training and skills to identify such problems and prevent an escalation.
"I hope Devon and Cornwall Police will take immediate steps to address this issue".
'Challenging and difficult'
The force said it was "keen to learn the lessons from such incidents".
Chief Constable Shaun Sawyer said: "Any death following police contact is of concern to us and for the families involved it can be devastating.
"As well as an internal investigation, they are always referred to the IPCC for an independent assessment of our action as a matter of course."
He added: "Some detainees enter custody with existing or emerging health problems.
"Officers and staff receive training and guidance on how to effectively identify and respond to such issues which they do extremely effectively in the vast majority of cases, in what is often a challenging and difficult operating environment."
The force said four of the 10 deaths were assessed by the IPCC, which concluded that no-one was responsible and no action should be taken against any officers.
The remaining cases were being independently assessed by the IPCC, or managed by it, the force said, adding it could not comment any further.