Dartmoor prisoners help restore reservoir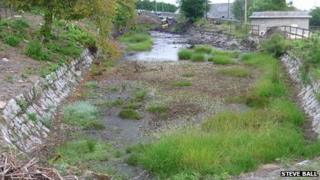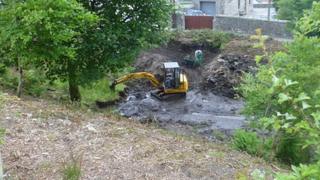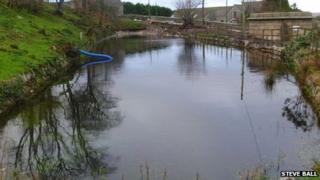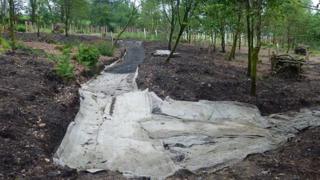 Prisoners have helped complete a two-year project to restore a reservoir on Dartmoor, project managers say.
Up to 80 inmates of Dartmoor Prison in Princetown helped to restore the 200-year-old reservoir and plant up to 2,500 indigenous trees.
Work included draining and cleaning debris from the reservoir, plus installing a sluice and two footpaths.
The inmates, who worked with the Moor Trees charity, were close to their date of release from prison.
Paul Hammett, from the charity, said: "It was surprising what skills the prisoners had.
'Really rewarding'
"I know several have gained sustainable employment using the skills we've taught them and one or two have even opened their own small businesses.
"It's been really rewarding."
He added up to seven prisoners worked on the project at one time and inmates had also put up 45 bird boxes at the site, which is known as the Old Victorian Reservoir.
Steve Ball, from HMP Dartmoor, said the reservoir was built in the 1800s and was the main water supply for the prison.
"It is now just a body of water used by wildlife and for recreational use, which is filled by running water off the moor," he said.
The project was funded by several organisations, including Dartmoor National Park Authority.
The four-acre site can be accessed from the Dartmoor Prison Museum.
The Category C prison was originally built in 1809 to hold French and American prisoners of war.