Devon and Plymouth NHS admit failings over haemorrhage death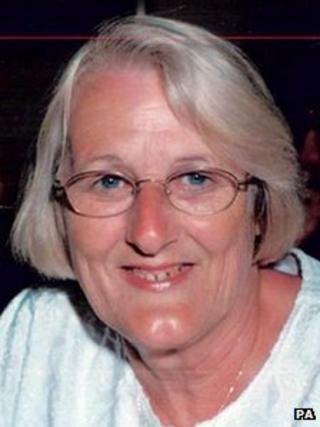 The family of a woman who died after doctors failed to diagnose a brain haemorrhage receive an out-of-court settlement from the NHS.
Christine Smith, 67, from Braunton, Devon, died in July 2009 after doctors failed to give her life-saving surgery.
The NHS Litigation Authority agreed to pay an undisclosed settlement for the family's loss.
The Northern Devon Healthcare NHS Trust and Plymouth Hospitals NHS Trust said it regretted opportunities were missed.
Mrs Smith had first gone to the North Devon District Hospital, in Barnstaple, with persistent headaches, vertigo and numbness in the face.
She was referred to Derriford Hospital in Plymouth on 2 July where she was examined, but instead of being admitted for surgery a further appointment was scheduled for 20 July.
She died on 17 July at Frenchay Hospital in Bristol, from a brain haemorrhage after collapsing at home the day before.
'Failure to diagnose'
Andrew Bowman, from her solicitors, said: "Just one operation would in all likelihood have saved her life, but sadly it wasn't done in time."
He said the NHS Litigation Authority had agreed to pay an undisclosed settlement for the family's loss and to cover the costs of caring for Mrs Smith's elderly mother.
In a joint statement both NHS trusts said they were "committed to the highest standards of healthcare" and all involved with Mrs Smith "profoundly regret that opportunities were missed".
Dr Alison Diamond, medical director of the Northern Devon Healthcare NHS Trust, said: "I absolutely understand how devastating this must have been for the family and would like to apologise once more for the failure to diagnose in this very sad case."
She said an investigation had "brought a range of recommendations to prevent this occurring to another patient."