Moves to keep sight-seers away from Torquay cliff house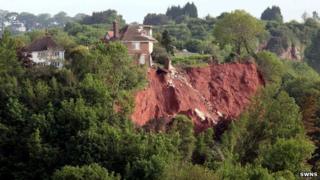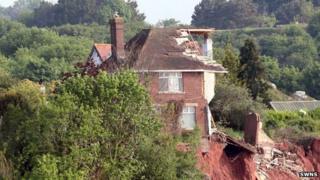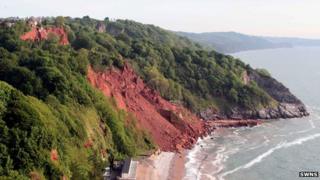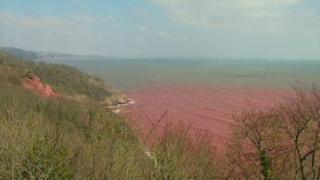 Safety measures are being planned to prevent people getting into a house falling into the sea, police say.
Part of Ridgemont House on Redcliffe Road in Torquay collapsed in February. It had become an attraction while awaiting demolition, residents added.
Devon and Cornwall Police said they were working with Torbay Council to secure the property.
People should also not climb up earth which fell on to Oddicombe beach below because it was unsafe, officers added.
Rock-climbing warning
Ridgemont House, in one of the most expensive areas of Torquay, has been uninhabitable for some time.
It used to have a large cliff-facing garden which started to erode away in 2010.
Thousands of tonnes of earth and stone later fell on to Oddicombe beach in April and a section of the beach was closed as a result.
Local resident Lindsay Rogers said there had been a noticeable amount of people coming to see the landslip and house.
He said: "People are up and down the road. They're up, turn round and come down again.
"We're quite fed up with it. We just want to get the house demolished and return to the nice quiet cul-de-sac that we were."
Safety measures to secure the property include erecting a fence to prevent access to the end of the cul-de-sac.
PCSO James Milton, from Devon and Cornwall Police, said people should not try to access Ridgemont House or the adjoining properties.
He said: "We're working with the council to have the site secured as best as possible.
"And, with the beach at the bottom, we've had people rock climbing up the landslide.
"They shouldn't do that as that [earth and rock ] is probably still going to move."
Officers have also been dealing with reports that people have been trying to remove copper piping from the site, police said.