East Devon Business Forum could be disbanded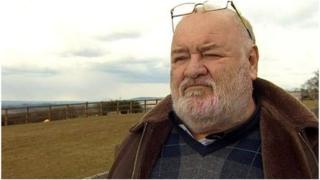 A business forum could be disbanded amid a bribery investigation into its former chairman.
East Devon Business Forum (EDBF) vice-chairman Roy Stuart has called a meeting "to gauge whether members wish to continue".
Graham Brown quit as forum chairman after an investigation was launched by the government's Action Fraud.
Planning consultant and ex-councillor Mr Brown told an undercover reporter: "If I can't get planning, nobody will".
Conservative led East Devon District Council referred Mr Brown's comments to the police under the Bribery Act 2010 and its own policy on fraud, theft and anti-corruption.
Council ends support
Mr Brown later resigned as a Conservative councillor for the Feniton and Buckerell ward, saying he had not broken the law and blaming "unbearable media pressure".
East Devon District Council has withdrawn its officer support for the forum "due to the current issues" surrounding Mr Brown.
Mr Stuart told EDBF members that a meeting of the forum would be held on Thursday to decide whether to disband or continue with a different constitution.
The forum was created in 2005 as a discussion group for businesses and the local authority.
Prior to quitting as a councillor, Mr Brown said his consultancy business was "completely separate" from his council work and he did not try to influence councillors.
He said: "It's a legitimate business that I run. I don't do anything that I would be ashamed of.
"I've been quite open about it. It's not a surprise to anyone because I've been doing it for years."
Devon and Cornwall Police said the matter was in the hands of Action Fraud, part of the National Fraud Authority, and there was no investigation into whether Mr Brown may have acted illegally so far.