Ikea plans Exeter store to open in 2015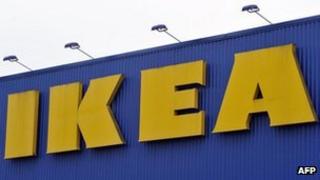 Swedish furniture chain Ikea is planning to open a new store in Exeter which council sources say will lead to the creation of 300 jobs.
A site in Exeter has been earmarked for the retailer after a meeting between councils and the company.
It will be based on the outskirts of the city next to the Exeter Chiefs' Rugby Stadium, Sandy Park.
The site will have a floor area of about 20,000 sq m and is expected to open in 2015 depending on approval.
Steve Pettyfer, Ikea UK and Ireland property manager, said: "Ikea has been identifying sites around the country for potential stores, including the South West of England.
"We have worked with Exeter City Council to identify a number of locations that could be suitable in the Exeter area.
"However, these discussions are continuing so we are unable to comment further at this point in time."
Kevin Butler, a South West consultant economist, said: "It demonstrates how Exeter has weathered the economic downturn far better than other areas of the South West."
Derek Phillips, of Exeter Chamber of Commerce, said: "This is very good news for Exeter and demonstrates its pre-eminence as a retail destination of the South West."
Ikea is expected to submit a formal planning application within a month.
Depending on planning approval, building work on the new store is due to start at the beginning of 2014.
The creation of 300 jobs in Exeter would follow the loss of a similar number in Devon after Axminster Carpets went into administration last week.