Moretonhampstead Hospital to close to inpatients for three months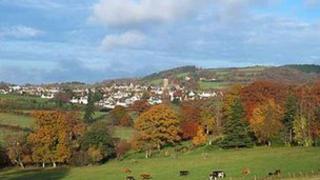 A Devon community hospital is to temporarily close to inpatients following a report criticising staff training.
The decision to close Moretonhampstead Community Hospital was made by the hospital's trust following a Care Quality Commission (CQC) inspection.
The trust said Moretonhampstead would close at the end of January for three months.
All clinics and outpatient sessions would continue as normal, it added.
The three-month closure follows an inspection by the Care Quality Commission in August 2012.
'Proper training'
The report from that visit said improvements were required.
The CQC said: "Staff should be properly trained and supervised, and have the chance to develop and improve their skills.
"The provider was not meeting this standard... This was because staff were not able to receive appropriate professional development."
It went on to say: "The provider had not safeguarded high standards of care by creating an environment where clinical excellence could do well."
There are currently eight patients staying at the hospital. The trust said no others would be admitted.
Extra beds
Roger French, the chair of the hospital's trust, said: "Following a Care Quality Commission inspection in 2012, we have taken actions to address their and our concerns regarding maintenance of core clinical skills, but these actions have not been enough to overcome the difficulties we face in Moretonhampstead.
"We are not prepared to continue providing an inpatient service at Moretonhampstead under these circumstances."
The trust said it would review the closure after three months.
Moretonhampstead has nine beds, but the trust said it often had less than 75% occupancy.
Extra beds at Okehampton Community Hospital would be opened to cope with demand.
The trust employs eight nursing staff, including a matron, and seven support staff at the hospital.