Parking disruption expected at Derriford Hospital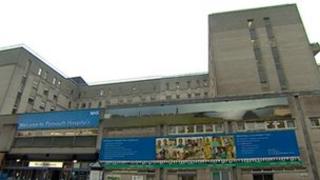 Visitors and patients at Derriford Hospital are being warned to expect parking disruptions from this month.
Construction work will start soon to improve facilities for staff, patients and the public at Derriford hospital in Plymouth.
A new multi-storey car park will be built at the site which will mean temporarily shutting some existing car parks.
The hospital said it would be keeping disruption to a minimum.
While the hospital will remain fully open throughout the work, car park E will be closed.