Church metal thefts in Devon down by 50%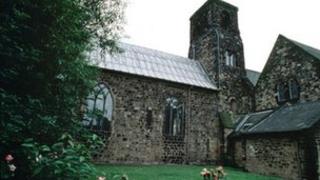 The number of Anglican churches in Devon targeted by metal thieves has fallen by about half in the past year.
Ecclesiastical Insurance said claims for thefts in the Diocese of Exeter dropped from £60,000 to £30,000 in 2012.
More roof alarms, government funding and work by Devon and Cornwall Police have been credited for the decrease.
Nationally, an average of seven churches a day were falling victim to metal theft attacks in 2011.
Det Supt Paul Northcott from Devon and Cornwall Police said until last year, thefts of lead, copper and other metals had been rising steadily.
Thefts 'soul-destroying'
"Over the past six to eight months, we've been doing some work with local communities and scrap metal dealers which has enabled us to see a substantial decrease in the number of offences," he said.
New government legislation is also thought to have helped deter the thieves, but churches - particularly in rural areas - can be targeted because of their isolated locations.
"But anyone taking metal into a scrap metal yard now has to produce some form of photograph identification," Det Supt Northcott said.
"That makes it really easy for us to then check back over the records to find out who's been stealing this metal."
In Devon there were 14 insurance claims in 2012, compared with 35 the previous year.
Despite the fall, Katri Link from Ecclesiastical Insurance said it was still "hugely depressing" that metal thieves had no respect or regard for sacred buildings.
"It's our national heritage that they're destroying and obviously for us as insurers it's soul-destroying to see this kind of destruction," she said.