Runaway child rapist David James jailed for 16 years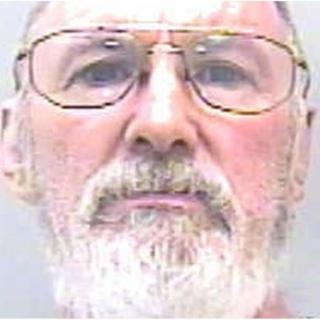 A child rapist brought back from the US after more than 20 years on the run has been jailed for 16 years.
David James, of Skyline Drive, Orlando, was found guilty of 11 sexual offences dating back to the 1980s and 90s.
The 61-year-old truck engineer used to live in Honiton, Devon, and Wolverhampton in the West Midlands, Exeter Crown Court heard.
He moved to Florida when he learned the offences in the 1980s and 1990s were being investigated.
James had been living abroad for 10 years when he was arrested in April 2012 and extradited.
Victims' bravery praised
The offences, two counts of rape, six of indecent assault and three counts of gross indecency, against one girl aged between seven and 11 and another aged between 10 and 11, happened in east Devon and the West Midlands.
The court heard James groomed both victims for sex after they went to his home to play with his five young sons.
He started off by giving them piggy backs but progressed to touching and serious sexual assaults.
The court heard James called each of his victims "my little princess" and bought their silence with cash and sweets.
After the case, Det Con Claire Ware said: "The victims and their families are very relieved at the outcome of this case.
"The police would like to commend the bravery of the two victims and the courage they have shown in giving very difficult evidence and we hope they will be able to find some closure now."