Bishop of Exeter Michael Langrish to retire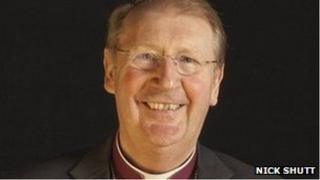 The Bishop of Exeter has announced he will retire.
The Right Reverend Michael Langrish, 66, is stepping down after 13 years in the role. His last service will be in Exeter Cathedral on 29 June.
In a letter sent to all clergy in parishes across Devon, he said he had "grown to love this county and its people deeply".
Bishop Langrish has served as Bishop of Exeter since 2000 and has been a priest for 40 years.