Final £13m secured for Hemerdon tungsten mine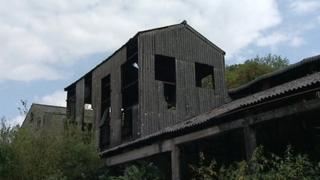 The final £13m has been secured to revive tungsten mining on the edge of Dartmoor.
Australian-based company Wolf Minerals now has £140m for the project in Devon, although the final £13m is yet to be signed off by shareholders.
Wolf Minerals said it hoped to begin mining at Hemerdon by the end of 2014 creating about 230 jobs at the site.
The company initially announced the project in 2007 but the recession delayed the plans.
Jeff Harrison, from Wolf Minerals, said: "Every day we're getting businesses who are asking how they can get involved in the project.
"We're also getting people asking about recruitment and when jobs will be available.
"We're keeping a spreadsheet of all those so we have that information and we can get back to those as and when we need them."
The mine is believed to be the fourth largest tungsten resource in the world and the company hopes to produce about 3,000 tonnes of tungsten and tin a year.
However, under planning consent the company still needs to complete negotiations to buy 17 nearby homes in the hamlet of Drakelands before mining can start.
Tungsten, which is used in metal-working, construction and in the manufacture of electrical equipment and light bulbs, was discovered at Hemerdon in 1867.
Mining was carried out at the site between 1919 and 1920 and again from 1934 to 1944, when production ceased, but the booming economies of China and India have increased worldwide demand.