South Hams Council abolishes second home council tax breaks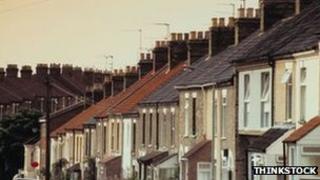 Council tax breaks for second home owners have been abolished in a part of Devon in a bid to save money.
From April, South Hams District Council will charge 100% council tax on second homes, rather than the current 90%.
Properties that have stood empty for more than two years will be subject to 150% tax.
The council said it hoped the changes would "protect the most vulnerable people in the district" from having to pay more council tax.
John Tucker, leader of the Conservative-led council, said: "We feel that second home owners in particular should contribute fully to our communities at a time when budgets are tight.
"Our poorest residents are already being hit by several cuts in benefits in 2013 and we need to protect them as much as we can."
It is believed there are about 4,200 second homes in the district.