Plymouth second home tax breaks removed by council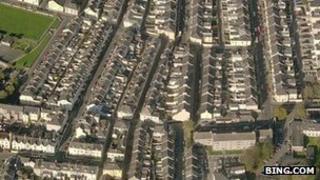 Tax breaks have been removed for second home owners in a Devon city.
Plymouth City Council decided to remove the 10% discount on second homes and will now also charge 150% on those which have stood empty for two years.
The council said it made the decision due to "government cuts" but hoped the changes would generate £1m.
It said it removed the tax breaks for people considered "more able to pay" to ensure a "fairer and more appropriate benefit entitlement" for others.
'Bear the brunt'
The authority also agreed to reduce the 100% discount on empty and unfurnished properties from six months to one month and said it would charge 50% council tax for properties undergoing major repair.
During 2011 Plymouth had 2,483 properties registered as second homes - 708 of which had stood empty for more than two years.
Councillor Mark Lowry, the cabinet member for finance, said: "We need to look at the big picture here and make sure we are not allowing the most vulnerable people in our city bear the brunt of the cuts.
"It's never an easy decision to make but it's only right those who can afford a second property pay their full share of council tax."