Hemerdon mine company secures further £50m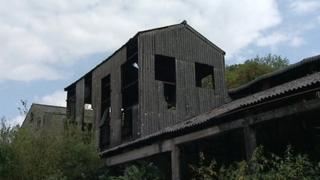 A £50m funding package has been secured to reopen a tungsten mine near Plymouth, the Australian-based company behind the project says.
Wolf Minerals hopes to begin mining at Hemerdon by the end of 2014.
The company added it hoped to have a remaining £13m needed for the £130m project by Christmas.
Up to 230 jobs could be created by the mine's reopening, which it is believed will be the fourth largest tungsten resource in the world.
Link road
The company hopes to produce about 3,000 tonnes of tungsten and tin a year.
A £2m link road has been constructed for the project.
However, the the company still needs to complete negotiations to buy 17 nearby homes in the nearby hamlet of Drakelands before mining can start.
Tungsten, which is used in metal-working, construction and in the manufacture of electrical equipment and light bulbs, was discovered at Hemerdon in 1867.
Mining was carried out between 1919 and 1920 and again from 1934 to 1944, when production ceased.
The booming economies of China and India have increased worldwide demand, and Wolf Minerals hopes when the mine is reopened it could employ more than 200 people and produce about 3,000 tonnes of tungsten and tin a year.