Torbay Council criticised for holidaying councillors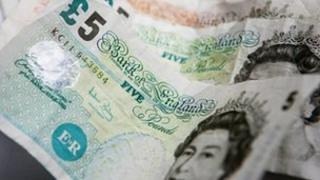 Torbay Council has been criticised for having two of its executive members away for six weeks in Australia, during the budget-setting period.
Labour councillor Darren Cowell has written to the mayor over his concerns.
Councillor Dave Butt, who is in charge of culture and the arts, said his trip was booked before he was appointed executive lead for culture.
Christine Scouler, in charge of adult services, has yet to respond to the BBC's calls and emails.
Gordon Oliver, the mayor of the Conservative-run council, said the councillors worked extremely hard and were entitled to their holidays.
Mr Butt is visiting his daughter in Australia. He said he was staying in touch via email. The nature of Ms Scouler's trip is not yet known.
Mr Butt said: "To clarify the position, I actually booked this trip to visit my daughter and family last January when I had no expectations of being in an executive position.
"I was appointed in May, and at the time I did inform the mayor that I had this trip booked and he did not have a problem."
Mr Cowell, Labour's only councillor in Torbay, said: "I accept that everyone is entitled to a holiday, but surely if you are being paid a special responsibility allowance you should be accountable and available to have your budget scrutinised.
"Taking a six-week holiday at the most critical time of the year is, in my view, irresponsible and I would question the level of confidence the community and service users should have in someone who jets of on holiday while making budgets."
Mr Oliver said: "There's a life for councillors outside local government.
"They work extremely hard when they are here. People see their family at Christmas. If you have families outside the bay, you obviously have to take a slightly longer route.
"They will be playing their part as they normally would do, they are on telephone and email. That's the modern way of working these days. If people need to contact them there won't be a problem."
Mr Cowell said Ms Scouler had questions to answer over her department's budget.
"Not only is Ms Scouler's department facing cuts of over £2m, but she should be answering questions why her budget is overspent this year by over £0.5m," he said.
But Mr Oliver said no decisions were being made while the councillors were on holiday, as it was a consultation period.