Devon RNLI manager training Senegal lifeguards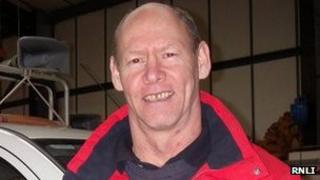 An RNLI lifeguard manager from north Devon is flying to Africa to train volunteers in Senegal to set up a dedicated lifeguard service.
Vaughan Lawson is to spend two weeks working in Dakar, the RNLI said.
He is expected to train up to 24 volunteer and full-time lifeguards and fire service personnel to carry out beach patrols, the charity said.
He will also train six instructors who could then teach lifesaving skills to other people, it added.
'Common occurrence'
Mr Lawson, who manages RNLI-lifeguarded beaches in Bude in Cornwall and in the Torridge area in Devon, is to carry out the training with Irish lifeguard colleague Tim Doran.
Both men will speak in French to the trainees, the RNLI said.
The training will include recognising when a person was in distress, how to use rescue equipment, risk assessments and treating casualties.
Mr Lawson said: "Drowning is, very sadly, a common occurrence in Senegal.
"Earlier this year, nine boys drowned off the coast of Dakar. They had been playing in the water when a current took them. There were no lifeguards around to save them.
"During this visit to Senegal, we're aiming to teach volunteers vital skills to help them set up, run and expand an effective lifesaving service and, ultimately, save more lives from drowning."