Devon's Test The County 2013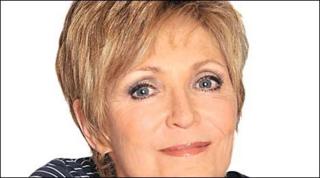 BBC Radio Devon is marking its 30th birthday with the return of Devon's biggest quiz.
Test the County will start at 7pm on Thursday 17 January 2013 with the questions asked live on the radio by Judi Spiers.
You'll be playing against teams all over Devon, with the winners being awarded the Test the County trophy.
We'll be raising money for BBC Children in Need, which, in the last 12 months, has awarded 11 grants in Devon totalling more than £500,000.
How do you get involved?
Test the County will run from 7pm until 10pm, with teams playing either individually or in groups.
On the night, each team will need to be able to hear the radio, and although Judi won't start asking the questions until 7.30pm, to get the best out of the Test The County (TTC) experience we suggest that you are in position listening from 7pm.
BBC Radio Devon - listen live.
Our aim is to have TTC nights held in pubs, clubs, village halls, businesses and homes.
Last time, we had about 1,000 teams and we are hoping to break that record in 2013.
At the end of the evening, we will be crowning a Test the County champion from all the teams playing across the Devon.
How can you take part?
We will be providing answer sheets as part of a pack for each team - maximum four players per team.
Each pack costs £6, which is our means of raising money for the appeal.
To play, send a stamped, self-addressed envelope and a cheque made payable to BBC Children in Need for the appropriate amount to: Test the County, BBC Radio Devon, PO Box 1034, Plymouth.
Please also let us know your team name(s), where you will be playing, and, if possible, a contact telephone number and email address.
If you run a pub or club, and don't yet know how many teams you will have, let us know an approximate figure and we can send you some packs on a sale-or-return basis.
Remember, you can play as part of a big group of teams, or just on your own at home.
During the course of the programme, we will be aiming to send reporters to as many of the participating locations as possible to broadcast live, so you could find yourself on air talking to Judi!
To find out more about Test the County, please email: testthecounty@bbc.co.uk, or call 01752 234934.