Leonard Davey, abuser seen on bus, jailed for child sex assaults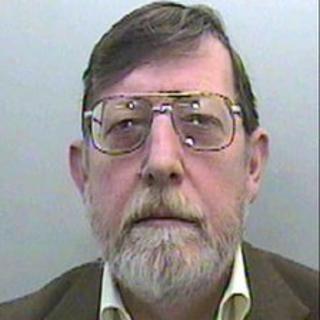 A Devon university researcher who was tried for historical indecent assaults after a victim recognised him on a bus has been jailed for three years.
Leonard Davey, 64, of Higher Wear Road, Exeter, was found guilty of six indecent assaults against one girl and three on another in the 1960s and '70s.
Exeter Crown Court heard Davey abused one victim over 13 years, when she was aged eight to 21.
The judge said the victims had been "compelling and truthful witnesses".
Reliving abuse 'difficult'
The court heard one of the women Davey assaulted when she was a girl recognised him while they were both travelling on a bus.
She said she had been prompted to report the abuse after she had watched him looking at a naked five-year-old girl as the bus had passed the child's property.
Davey denied touching one victim but admitted sexual contact with the other girl when he was 10 or 11 and playing "doctor and nurse" games.
Sentencing, Judge Francis Gilbert told Davey: "The jury, in my opinion rightly, found the victims to be compelling and truthful witnesses even though they were looking back many years.
"It is unfortunate you continue to maintain one or both are lying."
The judge also placed him on the sex offenders' register for life and imposed a Sexual Offences Prevention order, forbidding unsupervised contact with anyone under 16.
After the case, the victim who saw him on the bus said she felt compelled to go to the police after so many years.
The woman, who cannot be named for legal reasons, said her aim was "to make sure he could not get at any other children in the future".
She said: "It was a very, very hard thing to do because I had put the abuse behind me and it was difficult to relive it.
"It meant I carried it with me all the time whereas I had been able to bury it for a while.
"What he did has had a long-lasting effect on my life."
Davey worked as a research assistant for the Centre for Rural Policy at Exeter University, specialising in providing statistics for Defra and the European Commission.