Plymouth's technical college build to create 100 jobs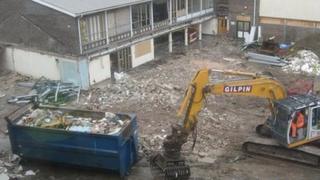 About 100 full-time jobs will be created during the building of a new £7.9m technical college in Plymouth, the city council has said.
The University Technical College (UTC) will specialise in marine engineering and advance manufacturing.
It will cater for up to 650 14 to 19-year-olds and is expected to open in September 2013.
The city council said the build would employ about 600 people in the equivalent of about 100 full-time jobs.
It will be built on the site of the old Parkside School in Devonport, Plymouth.
The government hopes to create up to 28 UTCs in England and Wales by 2014.
Pupils from Plymouth, Tavistock, Ivybridge and parts of south-east Cornwall are expected to use it.