Virgin Devon childcare deal dubbed unlawful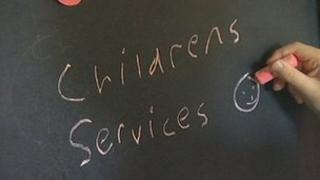 A judge has said the decision to select Richard Branson's Virgin Care to run Devon's children's services was illegal, but it can still go ahead.
The firm was chosen by NHS Devon and Devon County Council.
A judge said the decision was unlawful following a challenge by a Devon mother who hoped to stop the handover to the company.
But the judge found against her, saying she had not proved she or her children would suffer under the new arrangement.
The mother, whose children use the existing service, sought a judicial review of the decision to make Virgin Care the preferred bidder of the £132m three-year contract.
Lawyers for the unnamed woman argued the authorities failed to properly assess the impact.
The judge said it was unlawful because the impact on the children who use the service was not properly assessed.
But he declined to halt the deal, saying to delay the handover process would be detrimental to the children of Devon.
Under the terms of the contract, Virgin Care would run front-line services for children, including mental health, school nursing, health visits and care for the disabled.
It will take over responsibility for more than 2,000 children and 1,100 staff.
NHS Devon and the county council said: "We firmly believe that the process we followed which involved large numbers of parents and carers, professionals and young people was thorough and conducted with great care.
"We are pleased that given the clear public interest in safely transferring these services, the judge has ruled that we can progress with our plans to award a final contract by 31 March 2013."