MP wants free schools meals for obese children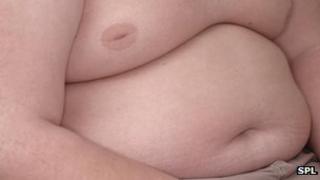 A Devon MP wants obese children to have free school meals to try to help them lose weight.
Totnes Conservative MP Sarah Wollaston said there was a strong link between low incomes and obesity and free school meals could ease the problem.
One Devon headteacher warned offering free school meals could further stigmatise obese pupils.
Nineteen per cent of children in Year 6 in England were classed as obese in 2010/11, according to the government.
'Labelled poor'
Dr Wollaston said: "There's a very strong link between child obesity and low incomes and that's partly because high quality food is more expensive food.
"We know that sugar and fat is very cheap.
"Therefore we should be offering children who are running into obesity access to high quality food at school."
She also said families of obese children should be offered help with "understanding about nutrition".
In Devon the number of Year 6 school children classed as obese in 2010/11 was under the national figure, at 16.1%.
People are considered as obese when their body mass index (BMI), a measurement obtained by dividing a person's weight in kilograms by the square of the person's height in metres, exceeds 30 kg/m2.
Nick Hindmarsh, principal of Dartmouth Academy, said: "I like the idea. The problem is stigmatisation.
"Nationally there is a problem with the uptake of free school meals because people don't want to be labelled as poor.
"If you're saying 'poor and fat' then there is a further disincentive to take up that option."
He added: "The communication has to be done very sensitively or it could be counter-productive."
The number of people in Devon having obesity surgery more than doubled between 2008 and 2011, it emerged earlier this year.