Kingswear's Dart Princess ferry thief 'Jack Sparrow' jailed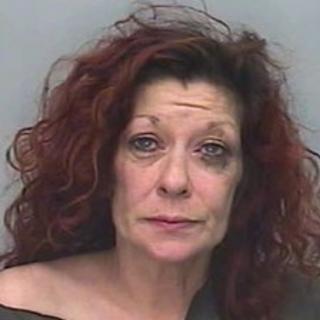 A woman who shouted "I'm Jack Sparrow" at police as she stole a ferry was lucky she was not injured, the owners of the vessel said.
Alison Whelan referred to the movie pirate character as she took the Dart Princess on the River Dart in Devon.
She was jailed after being found guilty by magistrates in Torquay of aggravated vehicle taking last September.
Paignton Pleasure Cruises said that, had the vessel managed to float out to sea, "it could have been serious".
The court heard Whelan, who was sentenced to 112 days in prison, was high on a cocktail of drink and drugs when she stole the ferry.
Deadly nightshade
The defendant, of Totnes Road, Paignton, and a companion sought late-night shelter on the 50ft (15m) ferry on 10 September 2011.
She had been drinking for two days and was eating hallucinogenic deadly nightshade, which is poisonous, magistrates were told.
She called an ambulance after fearing she was having a seizure, but cast off from the pontoon in Kingswear after police arrived at the scene at about 03:50 BST.
While drifting, she said she was a 21st century pirate and shouted "I'm Jack Sparrow" - referring to actor Johnny Depp's character from the Pirates of the Caribbean film series - the court heard.
A chase to catch the vessel lasted more than an hour and involved more than 30 people, including police, ambulance, lifeboat and coastguards staff.
It was eventually secured and taken back to shore by Torbay's lifeboat.
As it drifted, the vessel hit the catamaran Force Majeure and another moored vessel called the Tomcat, damaging both and causing up to £1,500 worth of damage to the ferry.
'Shock to system'
When arrested, Whelan said she untied some ropes because she kept tripping over them, and that she would have ended up in St Tropez if they had not been caught.
After the sentencing on Wednesday, Paignton Pleasure Cruises' operations manager, Ashley Lane, said the company was "satisfied with the outcome".
He said: "The fact is that, had circumstances been different tide-wise, it could have been serious.
"She could have seriously been injured had it gone out of the river."
He added that the case was a "total one-off bizarre incident which we have never experienced before".
He said: "It was a shock to the system to get a phone call at three in the morning, telling me what happened."