Dartmoor prisoners scale jail's roof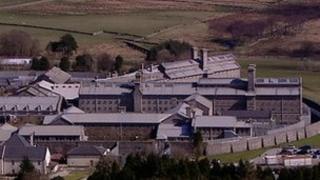 Two inmates at Devon's Dartmoor Prison have scaled its roof.
They gained access to the roof of the facility at about 14:10 BST, before coming down at about 20:00 BST, the Prison Service said.
"No one was injured and the prison will consider if further action needs to taken against the prisoners," it added.
The Category C prison, currently able to hold 653 inmates, was originally built in 1809 to hold French and American prisoners of war.