Devon and Cornwall Police DNA use investigated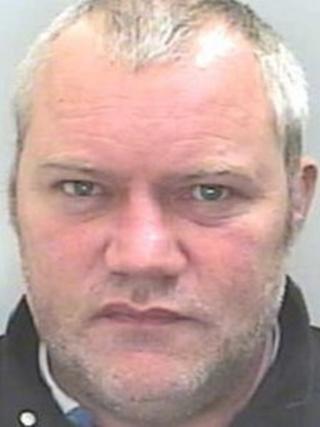 Devon and Cornwall Police's use of DNA from historic sex assault cases has been investigated by the Independent Police Complaints Commission (IPCC).
It emerged following the conviction on Tuesday of Shaun Harrison for the rape of a teenage girl in Plymouth in 1989.
DNA at the time was obtained from the victim's clothing, but it was not put on the national DNA database.
The IPCC is looking at whether Harrison could have been brought to justice sooner.
'Different times'
Harrison was sentenced to eight years at Plymouth Crown Court for the 1989 rape. He was also jailed for a further four years for the rape of another woman in 1994.
He had denied the charges but was convicted as a result of DNA evidence.
The 46-year-old, of Orchard Road, Plymouth, was arrested for drink-driving in 2000 but his DNA was not on the database at that time, the BBC has learned.
Devon and Cornwall Police said it had voluntarily referred the matter to the IPPC.
Det Supt Iain Grafton Devon said when the rape occurred "times and processes were different" and the force wanted to "learn from the past".
"This happened 23 years ago and there's no doubt in my mind if the circumstances happened today with the technology there is, with the processes that there are and the relationships between the police and the forensic service providers it would not work the same way as it did back in 1989," he said.
A statement from the IPCC said: "The IPCC can confirm that it has concluded its independent investigation covering three referrals from Devon and Cornwall Constabulary relating to the use of DNA from historic serious sexual assault cases.
"Now that criminal proceedings are concluded, following police investigation, the IPCC will publish its investigation findings in the next week or so."
A national DNA database was set up in 1995 and is administered by the National Policing Improvement Agency.